*NOT* The original Foamie
Before I was encased in the matrimonial binds thirteen years ago, I was a single pillow kind of guy. It was the same pillow I had for years. It was a fantastic pillow, one that never lost it's shape and kept the support of my melonesque cranium. The problem was it was a foam pillow so it couldn't be washed easily. When The Trophy placed the ring on my finger, that shit changed.
The pillow was shoved to corner of one of my parent's closets never to be seen from again and a new pillow took it's place...things haven't been the same since. I continued to be a one pillow guy for a couple of years until I broke down and needed to add one more to support my Charlie Brown head. The pillows just weren't the same as Old Foamie.
I have been on a quest for thirteen years to find the perfect pillow and the quest continues. I feel like King Arthur in his search for the Holy Grail...the Monty Python version. I have looked high and low, near and far with no luck. Every pillow I have come across (and there have been many) have proved flawed in the proper support of my squash.
I have tried more than two pillows but that usually ends up being to high and my neck hurts. I have encountered obstacles in my quest and I feel like I will never find the Holy Pillow-Grail. The Trophy has been one of the biggest hurdles, much like the French Knight who taunts me a second time, she won't allow me to spend too much on a pillow. There are times I just want to give up and settle for fluffing (yeah,
Motherfluffer
!) and flipping each and every night, spending my future years waking up with a crick in my neck, but then it happened, I caught sight of the Holy Pillow-Grail.
The
Sobakawa Cloud Pillow
. There it was, tempting me on TV, with some infomercial host shouting at me to order this product, much like the troll at the bridge asking me questions so that I could pass.
"WHAT is your quest?"
"I need a new fucking pillow and the silly K-nig-it won't let me get one."
"DO you wake up with a sore neck and back?"
"Uh, yes I do."
"WHAT is the pressure that will crush a dozen eggs in a clear plastic cylinder?"
"Well, according to the commercial I'm watching, it's a ten pound dumbbell and the only thing that will stop it is the Holy Pillow-Grail."
"WHAT is your favorite color?"
"Blue...no green, yeah green."
"THE pillow doesn't come in green, it's only off-white,but I shall let you pass this one time."
"Oh..OK, thanks...I think Mr. Infomercial Troll who is in my TV."
"AND for an added bonus we will let you have the chance to get TWO Holy Pillow-Grails! Now, begone dumbass who is still watching this infomercial."
I have crossed the bridge and now, the Holy Pillow-Grail is in my grasp. The problem is there is a vicious beast guarding the pillow. It's beast with BIG pointy teeth and is blood thirsty, it's called money. I am working on my strategy, which will work out eventually where the cost of the pillow is only ten dollars because you are getting two for $19.99...plus process and handling of course. For now I am reevaluating my position and will reconvene with my knights.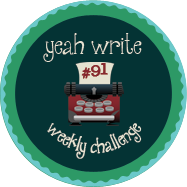 **All Monty Pyth

on

images are from Google Images and are free to download.